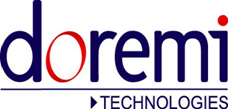 The server Doremi surely are the most used in the cinema worldwide market.
Since the begin, Doremi servers has been fit with a really complete software.
The hardware has always been of good level.
More versions available, we counsil the classic ones thanks to their long long testing and easy access and maintenance.
In 2014 Doremi has been acquired by Dolby, becoming in this way the biggest D-cinema group in the world.
Until to-day updates are fully free even if out of guarantee.
Support is actually offered free for every model. In any case their semplicity allow easy repair and manitenance both hardware and software. We have in stock emergency units when it is impossible the immediate repair.